VDP 6.1.3.70, Vcenter 6.0 Update 3
An error occured while activating the extension "com.vmware.vdp2.mainapplication"
The error occured when you apply the Vmware patch advisory VMSA-2017-0012 which applies to Vcenter 5.5, 6.0 & 6.5.
This will tell you to disable VMware VIX API VM Direct Access Function from the VM machine interaction option from the role. Refer the below link
https://www.vmware.com/us/security/advisories/VMSA-2017-0012.html
Resolution
You need to enable that option again to fix the issue or give this permission to a different role based user. Refer the below screenshots.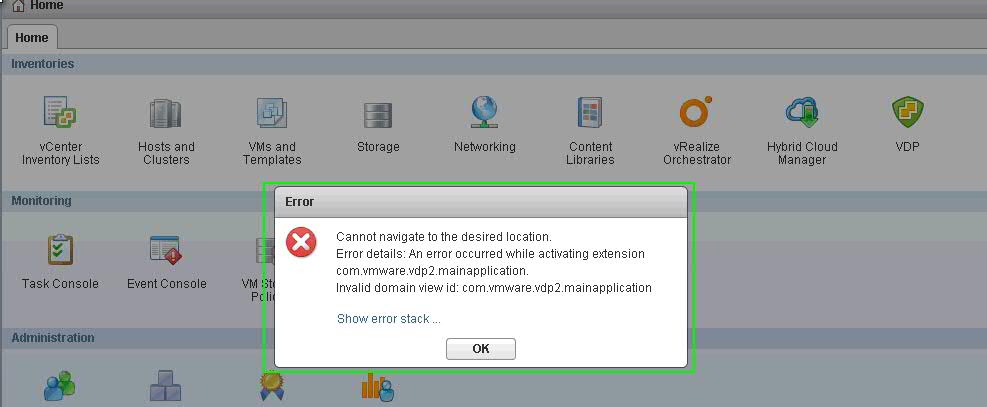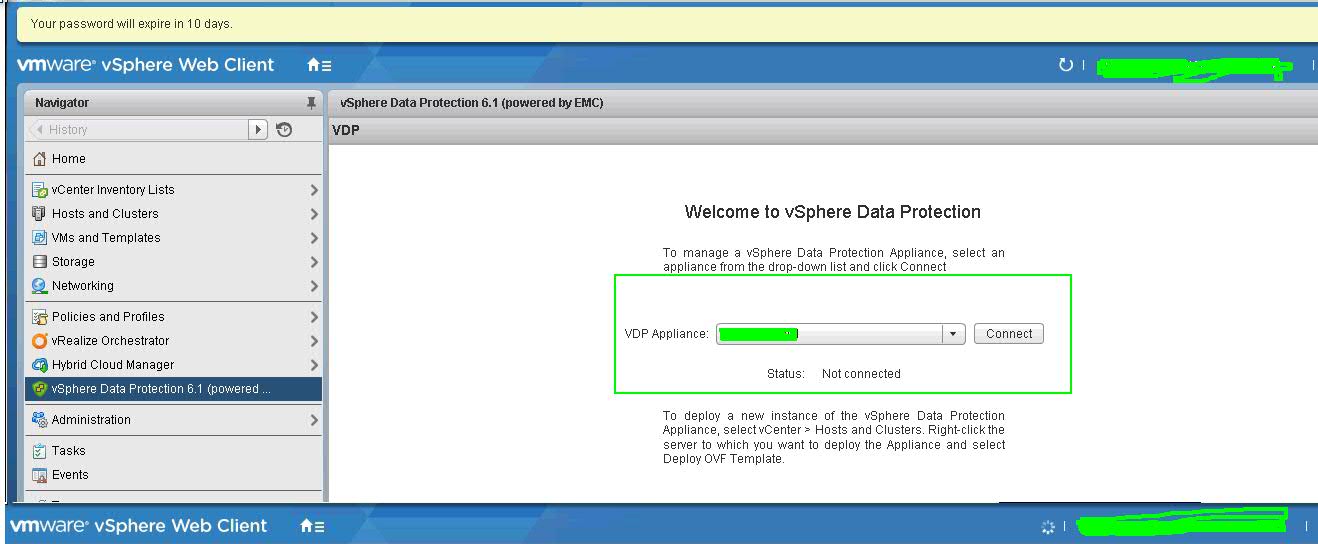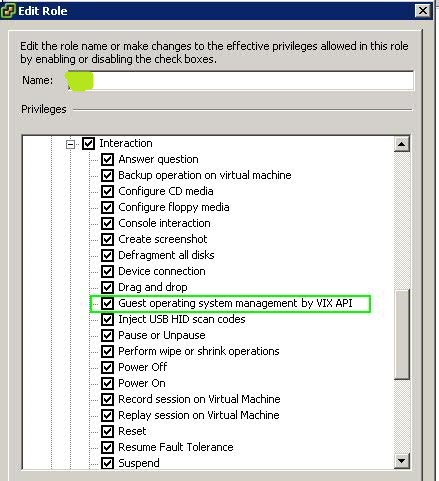 Once you check the above option again, your VDP option will be shown on the left pan and it will start managing by Vcenter login which is in screenshot-2.
This solution has been verified by Vmware also.
Thanks to visit and showing interest in the article
Good Luck!!!!!!!!